Carroll's Jewelers
Schrader Computer is a very reputable and reliable computer business located right here in our hometown of Marion. Whenever we have a problem, we give Kreig or Jeff a call and they are here in a very timely manner and have us up and running in a timely manner as well. We are glad we have a company like Schrader Computer to call for all of our computer needs, we would recommend them to anyone.
Sincerely,
Lowell Thurston
President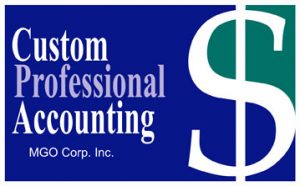 Custom Professional Accounting
Jeff,
We have been working with Schrader Computer for many years, and could not be happier. They have helped us with our computers and the details to make them all the safest and most up to date as possible. Computer issues are never planned and usually come at the worst time. Jeff Schrader and Kreig Hitz are there with a phone call to help us get the trouble solved. Custom Professional Accounting has certain needs for our security for our clients, and having the complex computer systems as they are now made understandable and manageable is an invaluable tool for our office.
Jean Obenour, President Custom Professional Accounting

Johnston Supply
Hi Jeff,
When it comes to our business system, we need someone that is as concerned as we are about our operations. Thanks to you, we have that relationship. Your service and support of our hardware is impressive. It feels good to have Schrader Computer as a business partner.
Steve Johnston
Johnston Supply, Inc.

Laippy's Printing & Marketing Solutions
We have worked with different computer companies over the years and we can honestly say that Schrader Computers has completely exceeded our expectations. They have been reliable, extremely knowledgeable and have responded immediately in times of crisis. In the process of upgrading several systems, various issues have arisen. Kreig & Jeff not only knew how to correct these issues, but they were able to fix them in very short order leaving us with practically no down time at all. Anyone who owns a company can tell you the biggest nightmare is losing production time while awaiting system or equipment repairs. Jeff and Kreig have alleviated this fear entirely. We are beyond pleased with the work and service they have provided us. They have even gone above and beyond to work at our facilities after hours in order to allow us to continue production during the day. We would highly recommend the services of Schrader Computers.
Sincerely,
The Owners of Laipply's Printing & Marketing Solutions, Inc.
Ron & Jacque Laipply
Marion Community Credit Union
From a simple PC repair to replacing network servers and network design, we have been able to call on Schrader Computer, with confidence, to meet our needs. Jeff and crew have been prompt and professional in their dealings with us. We have found them to be extremely easy to work with no matter the size of the project and also use them as a resource for troubleshooting telephone communication issues. Our association has spanned seven years and has reduced our computing, communication downtime and concerns. When a problem arises, our solution is "Call Schrader".
Bill Clark
Marion Community Credit Union, Inc.

Rejuventations! Salon and Spa
I have been a client of Schrader Computer for as long as they have been in business. Jeff had done computer work for me personally and for the salons even prior to that. Data security and equipment reliability are extremely critical to our operation. Everything we do is by computer. Both Jeff and Craig spent the time to learn ours systems and the software used in our operation and were able to design hardware and software solutions and security measures to settle my concerns in the event of system and hardware failures. Our systems are now backed up nightly to offsite locations and I now have the ability to manage between locations as well as from home. I guess what I have found to be of most benefit is their reaction time to issues ( be it – hardware, internet, printer etc.) I have always been able to get with someone when we have had computer problems and they have always responded quickly. I most highly recommend Schrader Computer.
Timothy D. Sullivan
President Tikrabaus Inc.
dba Rejuvenations Salon and Spa, and Visible Changes Salon

Rusk Brothers Body Shop, Delaware
When our former computer specialist informed us he would no longer be able to service us, we were scrambling to find another to handle our in-house network. We were worried if someone could understand the way our system had been designed and set up.
Schrader Computer was highly recommended and we are very pleased that we found them. It didn't take them very long to figure out how our work stations were set up and they have been very helpful when we needed their help. They have always responded quickly to get us back up and running every time we had a problem. They handled some situations remotely and in person as needed. Once, one of our work stations needed some serious updating and would have taken hours. They took the computer at the end of a work day and had it back to us the next time we opened up for business. That's what I call service.
Larry Hovey
Rusk Bros. Body Shop
Cummins Facilities Services
Schrader was a wonderful company to work with. They were so attentive, and completed the job in a timely and professional manner. The technician was personable and very informed. Even when we needed follow up work, they were happy to help! We would recommend them to anyone with computer or networking needs.
Dr. Reddy
We have been using Schrader Computer for several years now regarding all our computer problems and purchases. They are very knowledgeable and can help you with any questions or concerns you may have regarding your computer or networking system. Best of all is they are located locally, and they respond very quickly when needed. We would recommend Schrader Computer for any and all your computer needs.
Sincerely
Sudesh S. Reddy MD
Aaron Ater
Dear Jeff Schrader,
I wanted to thank you for your professionalism and kindness. You came to my residence on short notice, worked on my machine until it was fixed. You explained what was wrong and explained what you were going to do to fix it. You made me feel comfortable and re-assured about your work, and stayed lat into the evening until it was done. A true act of kindness and service. Thank you so much. I can't think of anyone else i call for all my computer needs.
Respectfully,
Aaron Ater
Ruth Keener,
09/09/2020
I have been a client of the pleasant and professional staff at Schrader Computer for almost two years. They can help you with situations either simple or complex. Their help will make the time on the computer more pleasant and less frustrating.